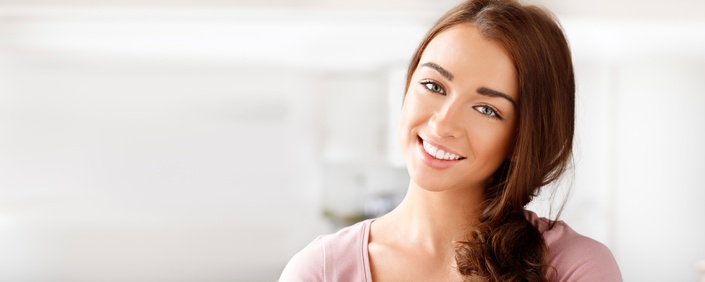 MTHFR and Preconception Full Course
The proven easy to follow preconception course for those with the MTHFR gene.
Enroll in Course
Are you fed up and frustrated with all the different messages on the net about the MTHFR gene and preconception?
Are you totally confused by the mixed messages and you just want to know what to do?
Have you been told one thing by your Dr and another by your gynaecologist?
Have you been told not to worry about the MTHFR gene mutation?
Are you scared to do anything because all you hear is gloom and doom?
Are you frustrated that your medical practitioner doesn't know the answers?
DO YOU WANT TO KNOW HOW TO PASS ON THE BEST OF YOUR GENES TO YOUR BABY?
Do you want to feel confident that you are doing the right thing in preparing for your baby?
Do you just want one reputable place to get all your information?
Do you want someone you can trust to step you through what you need to do to prepare for your baby?
Do you just want a healthy baby?

SO DONT PUT IT OFF ANY MORE!! LEARN FROM THE EXPERT!
I don't want you to make the same mistakes many of my patients made by not addressing the MTHFR gene mutation until after they had multiple miscarriages, or couldn't conceive.
(TOTALLY NOT THEIR FAULT !!!! THEY JUST DIDN'T KNOW ABOUT THE MTHFR GENE)
There is no "one-size-fits-all" solution and particularly those with the MTHFR gene mutation need guidance through pre-conception.

This preconception series will guide you through step by step details of what people with the MTHFR gene need to do to prepare for pregnancy. And even if you our your partner don't have the MTHFR gene mutation, this work is still a must for anyone preparing for pregnancy.
Did you know?
MTHFR mutations are present in about 53% of the population. If you are yet to be tested, there is a real chance you may carry this genetic deficiency and you will need to support your folate levels if you are wanting to fall pregnant.
But if you don't do you still need this course?
If you don't have an MTHFR gene mutation your folate levels may still be low due to lifestyle choices, diet and stress. So you still need to restore and improve folate levels to ensure your DNA is optimal and that all nutrients are at adequate levels to ensure you have the best chance to fall pregnant.


After struggling with chronic fatigue and post glandular fever for years, I found Carolyn who I heard specialised with MTHFR, a condition I knew I had, but didn't know how to treat. I had been trying for a second child for 4 years. I already had a 5 year old which took us 10 years to conceive. IVF Sydney had told us that even with IVF and ICSIS our changes of conceiving were around 3%. Within a year of being on the MTHFR program which addressed my pyrrole levels, B12 and folate status and cutting out gluten, at 43 years old, I conceived naturally and now have a 4 month old baby. I have found Carolyn to be continually supportive of my journey and even though I am now living in the UK I make a conscious effort to have consults over skype. I think many people are living with undiagnosed MTHFR variants and I wish I had found out earlier! Kats B UK.
I was referred to Carolyn by my GP about 2 years ago as she identified I had issues with inflammation causing problems with my thyroid that could not be addressed by 'traditional western' medicine. When I went to Carolyn she identified that this was as a result of an MTHFR mutation and we began making lifestyle changes to address this inclusive of herbal and vitamin supplements. We worked to limit the toxic load by making changes in personal care products and household products in addition to significant changes in diet, I was a big pasta and cheese fan but said goodbye with only positive results. The change in diet was gradual but results were seen in blood tests and in how I was feeling. We then worked to clear out my liver and balance my hormones as I'd also decided to go off the pill around the same time I started having thyroid issues, 'just because'. My aim was to get my body ready to provide my child with the best possible environment and start in life. So when my health problems were balanced and after taking the supplements Carolyn gave me, when the time came to 'try' we did it once and that was it, we know this because the next day my husband left for a month in the army reserve. We'd never 'tried' before. My pregnancy was complication free and recovery has been good. There is no doubt that Carolyn has changed my life for the better and I have never been healthier thanks to her.
Anna G, Australia.
Your Instructor
Hi my name is Carolyn Ledowsky and I'm the founder of MTHFR Support Australia. I founded this company because I could see there were little or no resources for people with the MTHFR gene mutation, especially here in Australia. Active folate is so crucial to a wide range of conditions, none more so than pregnancy. I was astounded how many people I saw had lost babies, had multiple miscarriages, children with cleft palate, spina bifida, autism, ADD/ADHD and were getting no help from the medical fraternity. It's not uncommon for me to see people who have had up to 10 miscarriages and NOT ONE person has thought to check them for the MTHFR gene mutation. It's just plain wrong. So I am passionate about getting the message out to all people trying to conceive. This gene does matter!! It DOES have an impact on preconception and pregnancy. In my clinic we ONLY work with people who have the MTHFR gene. We work 6 days a week, every week of the year and specialize in this GENE. There is no other clinic in the world that does this. We see patients via Skype from all of the world. I really do consider myself and my clinic of practitioners leaders in our field.
Seeing couples though a healthy pregnancy is such a joy!
SPECIAL GUESTS THAT HAVE CONTRIBUTED TO THIS PROGRAMME ARE:
DR BEN LYNCH - mthfr.net
Dr Ben Lynch was interviewed for this course because he is so passionate about how important it is for women to prepare for pregnancy. He believes that this preparation is crucial to help prevent many of the side effects we see from a lack of folate.
Dr Lynch, ND received his Cell and Molecular Biology, BS from the University of Washington and his ND from Bastyr University. His passion for identifying the cause of disease directed him towards nutrigenomics and methylation dysfunction. Currently, he researches, writes adn presents worldwide on the topic of MTHFR and methylation defects. You may learn more about Dr Lynch and his work at www.mthfr.net.
DR NATASHA ANDREADIS - IVF and Fertility specialist
Dr Andreadis shares with us her thoughts on why women miscarry and gives us insights and treatment options for women with fertility issues.
Dr Andreadis is a Certified Fertility Specialist and Gynaecologist in Sydney, Australia and Clinical Lecturer at Sydney University Medical School. She is expert at fertility treatments such as IVF, IUI and genetic testing of embryos and is a practitioner with Genea, World Leaders in Fertility. Natasha is experienced in managing a wide range of fertility issues such as endometriosis, ovulation issues, miscarriage, unexplained infertility and PCOS. She also performs hysteroscopic and laparoscopic surgical procedures.
Natasha believes that food is medicine and enjoys lifestyle coaching women and couples who are trying to conceive. In order to help boost natural fertility, she advises on pre-pregnancy diet, which may vary depending on a patient's medical condition and genetic make-up. Dr Andreadis has a YouTube channel -DR Tash TV, where she highlights the importance of diet, lifestyle, nutrition and environment when trying for a baby.
Katie Lavidge - Yoga teacher
Katie has produced a beautiful restorative yoga session for you to do every day.
Katie Lavidge is the founder of Urban Flow and has dedicated her career to making yoga and fitness fun, accessible and healing for everyone. Born and bread in sunny Southern California, Katie grew up exposed to the multitude of inspiring SoCal yogis and readily took to the practice at a young age. After years of personal practice, Katie cultivated a deep love for yoga and its philosophies and decided to take her practice to a deep level. She has trained yoga in San Francisco, New York and Austin Texas before coming to Australia in 2011.
Nicole Bijlsma is a woman of passion and her passion is in environmental medicine. As a result of her own infertility issues, and noticing a strong connection between many of her patients illnesses and hazards in the home, Nicole established the Australian College of Environmental Studies in 1999 to educate people about the health hazards in the built enviroment. Nicole is an accomplished naturopath and acupuncturist, having lectured at various universities for 12 years, the bestselling author of Healthy Home Healthy Family, has published in peer reviewed journals, has written extensively for Body+Soul newspaper, is regularly consulted by the media to discuss electromagnetic fields and toxic chemicals, and lectures in Australia and abroad to integrative GPs about environmental health issues. Nicole and her husband Mark manufacture the Abode cleaning product range which was developed for people with skin and chemical sensitivities. She has three young children and is currently doing her Masters on environmental health.
Frequently Asked Questions
How do I know if I need an appointment?
The appointments are for those people who need additional support. You may have been trying to fall pregnant for some time with no success, you may have hormonal issues like endometriosis, polycystic ovarian syndrome, no regular periods, Cushings disease. You may just want someone to step you through the course with help.
How do I know if I have the MTHFR gene?
You can ask your Dr or practitioner to give you a referral to test for the C677T and A1298C MTHFR genes.
This is a simple blood test.
What if I am unhappy with the course?
We would never want you to be unhappy! If you are unsatisfied with your purchase, contact us in the first 10 days and we will give you a full refund. As this is an online course and you have instant access there will not be any refunds after this time.
If I have the MTHFR gene do I need to prepare for pregnancy a different way?
Absolutely you do. Because you are more susceptible to having low folate levels and this is crucial to support the DNA and growth of your baby. You may also have more detoxification issues and therefore you need to make sure that your are supporting good liver function before you try and conceive.
When does the course start and finish?
The course starts Whenever you are ready. It will not finish. You have lifetime access. You will receive directly into your inbox the link to the first module on February 29. Each week you will receive the next module so you can complete at your own pace.
What happens when you purchase the course?
When you purchase you will receive an email with your unique login and password to access the private course website. You will then have instant access to the trainings and tutorials as soon as the launch commences. You will receive lifetime access to the material. The course combines video lessons, pdf's, checklists and resources and so much more.
How long do I have access to the course?
How does lifetime access sound? After enrolling, you have unlimited access to this course for as long as you like - across any and all devices you own.
What happens if I need more help after doing the course?
Don't forget you can request an appointment with one of our MTHFR dedicated practitioners at any time. The cost of this consult will be $250 for the initial appointment.
This course is currently closed and will relaunch on June 1.
Secure your enrollment today and save 20% before we open enrollment to the public in May